Sunday September 19th, 1999
Out first eyeball was a compete success. Over 42 percent of our membership roster was in attendance,
including WB8QYY FPqrp-1, WB6JBM FPqrp-2 and KB8RRG FPqrp-7.
---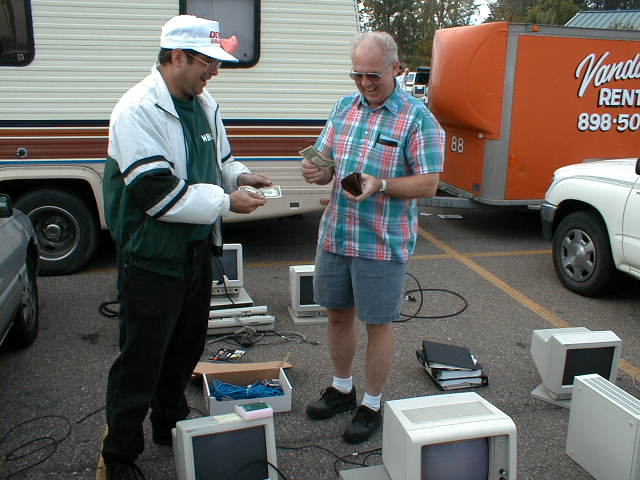 Rick receiving greenbacks
---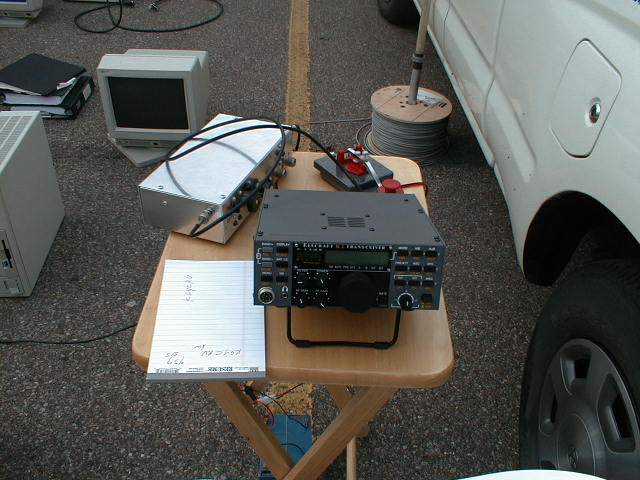 The coil of wire with pole in the middle was our support for the 15 meter Delta Loop
we logged two QSO's on 15 meters
---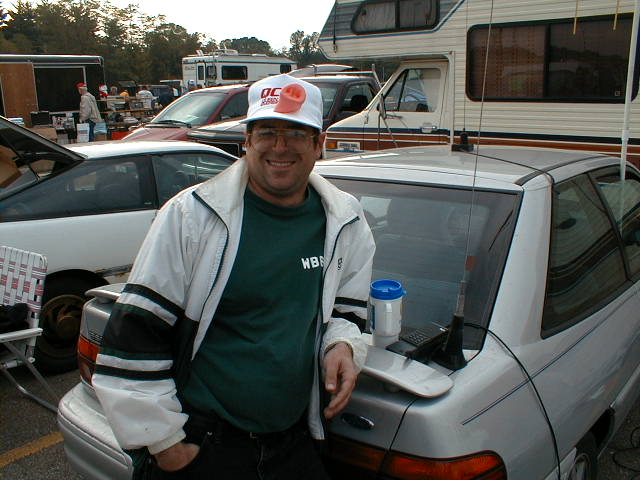 Would you buy a used car from this guy? And what is that on Rick's hat?
---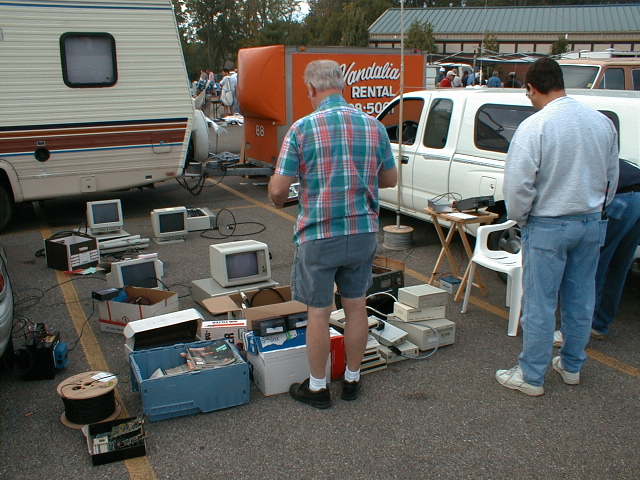 Let us bow our heads and pray...Lord, please send us some lids with money to buy this junk...
---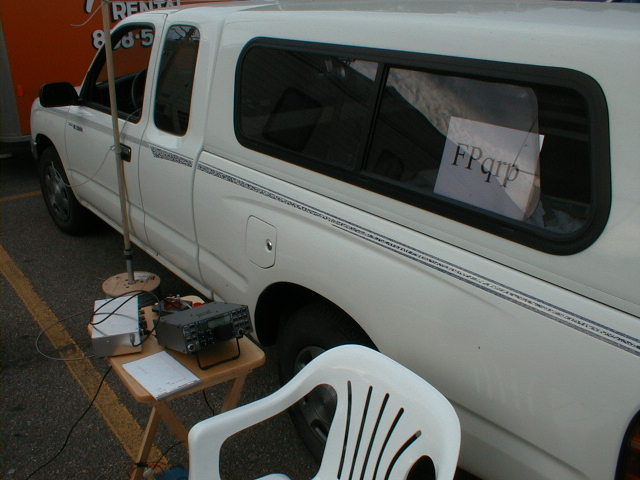 Notice the ad in the window
We waited all day for the local press to interview us about the club, but they never showed?
---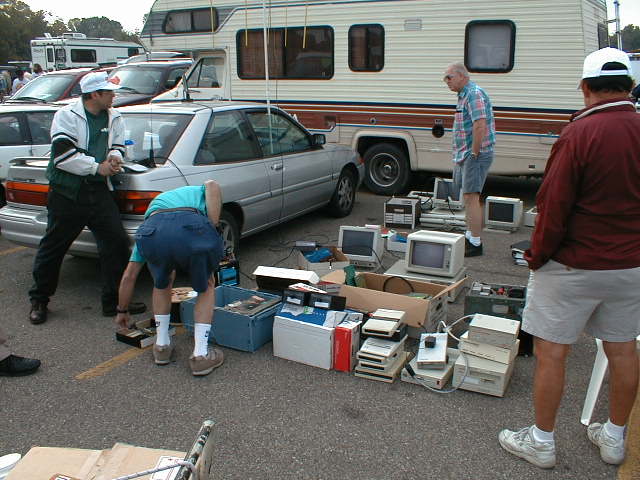 You want HOW MUCH for these boat anchors?