How to get your own 'Flying Pig Beer Mug' - This mug is owned by Diz, W8DIZ FP#-1.
It has been observed that there is a leak in the mug, as it never seems to stay full.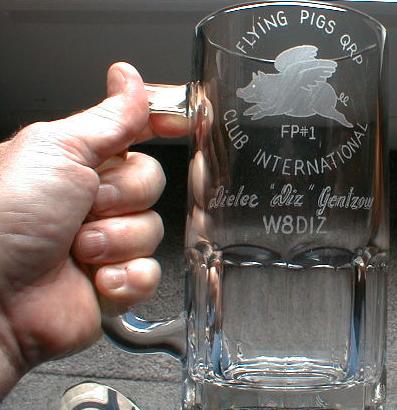 Purchase this beautifully crafted mug from:

Harold Herglotz
100 Silver Lake Rd.
Middletown, DE
19709
izyonher@yahoo.com

Total cost shipped to your door is $25.00
Check or Money Order

Please let Harold know if you want a left or right handed mug.