How get your own Flying Pig T-Shirt!!- Today's Model is Jo (K5HOY) and Matthew (AA9YH). Seen here testing some newpig powered surface to air hardware.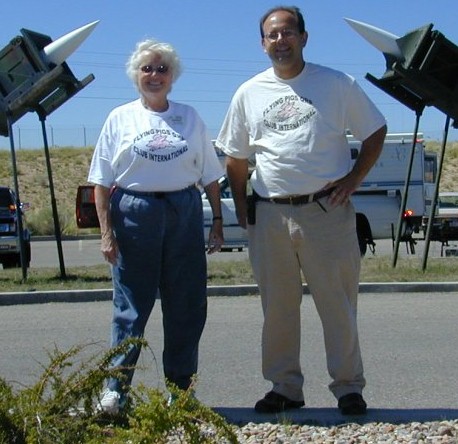 Heykids!! Now you can get your very own Flying Pig T-Shirt!! (or SWEATSHIRT)and other Piggie Goodies!
Piggie Gear consists of T shirts, cloth caps, nametags, coffee mugs, mouse pads, and coasters! You can go completely HOG WILD!
Shirts, pads: http://customtshirtz.com/shopcart/ham.htm
Mugs, Tags, Hats: http://www.thesignman.com/clubs/flypig.html
Make sure you tell them you're a Flying Pig!!
Beer Mugs: mugs.htm
Flying Pig QSL Cards from CheapQsl's.com:http://cheapqsls.com/fpqrp.htm